Increasing demand from the USA and Canada has led Stem Genomics to bring genomic stability services to their North-American clients. "We have been supporting American and Canadian scientists from Europe for years, and rather successfully, with the kit version of our test*", says Nicolas Chapal, Stem Genomics CEO.  "However, many scientists do not have access to a digital PCR machine or simply prefer outsourcing their genomic tests".
That's why Stem Genomics decided it was time to open a US-based laboratory. Located in the Research Triangle in Durham, North Carolina, the company can now offer the same convenience and lead times to North-American scientists as they have been offering for years to their clientele based in Europe.
*Check out what our client Synthego has to say about the iCS-digital™ PSC kit.
Introducing iCS-digital™ PSC and
Duo iCS-Karyo services
With iCS-digital™ PSC, Stem Genomics has revolutionized the in-process detection of abnormalities in hiPSCs. Its high-resolution enables the detection of up to 92% of the most recurrent abnormalities found in hiPSC**. As for the 2-3 days turnaround time, it enables regular in-process genomic stability testing, which is key to a robust and efficient hiPSC workflow.
Simple: you send DNA or cell pellets by mail to our lab in North Carolina
Fast turnaround: we send straightforward results back to you in 2-3 days
Cost-effective: it comes at a fraction of the cost of a G-Banding karyotype
**Based on a test published in Stem Cell Reports (Assou et al., 2020).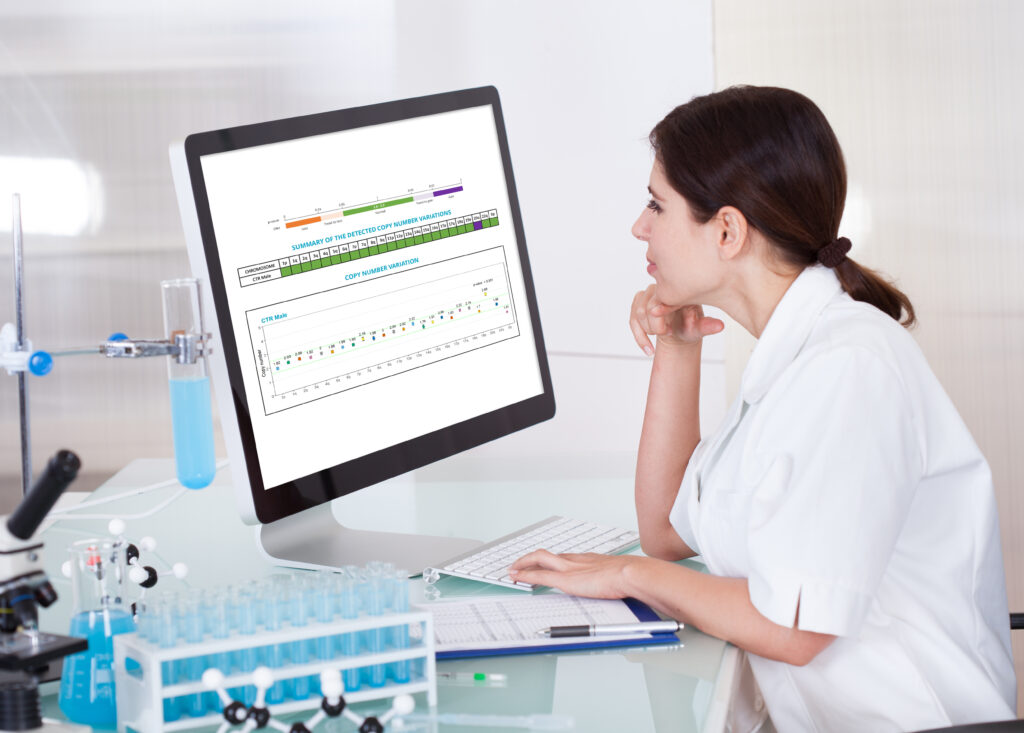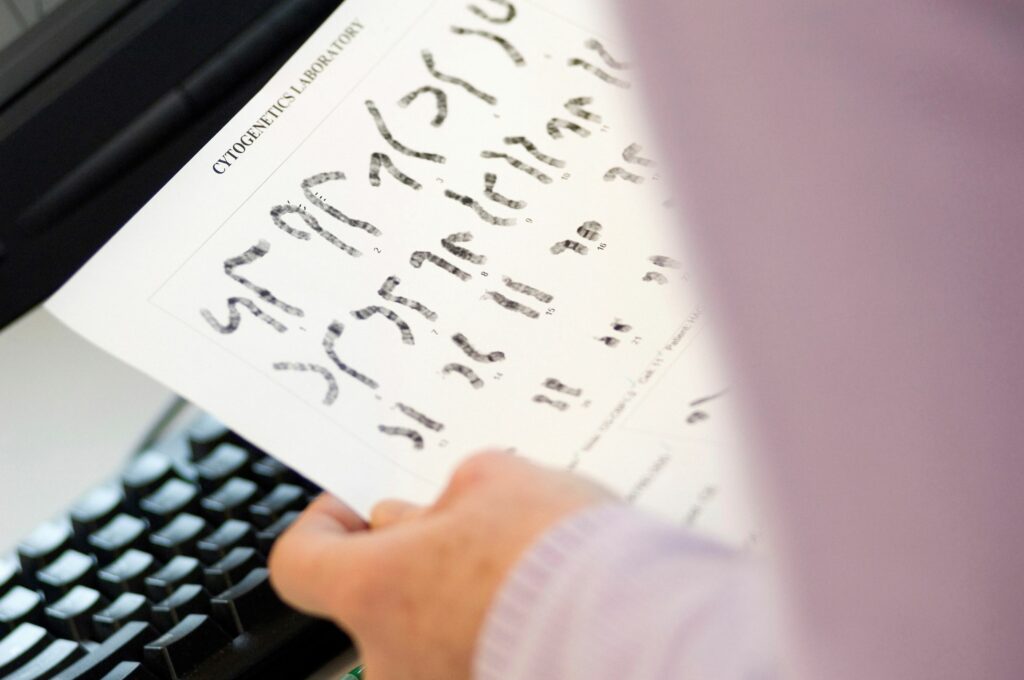 The other service now available to US-based clients is Duo iCS-Karyo. It combines the innovative iCS-digital™ PSC  test with the traditional and universally recognized G-Banding karyotyping. This is ideal for checking the genomic stability of your cell line at key stages in your hPSC workflow: acquisition of a new line, bank characterization or publications.
With Duo iCS-Karyo, you get a 2-in-1 solution with:
The high-resolution of digital PCR
The most frequent abnormalities observed in hPSCs (CNVs) >20% mosaicism
Sub-karyotypic abnormalities (>200bp)
The exhaustivity of G-Banding analysis
Balanced and unbalanced translocations
Aneuploidy
Inversions
Duplications / deletions
Detects abnormalities >5-10 Mb and 10% mosaicism
All this delivered to you in 10 business days, with the help of our US-based partner KaryoLogic for the G-Banding analysis.
Get in touch to see how you could use our expertise to improve your hPSC workflow in record-breaking time!